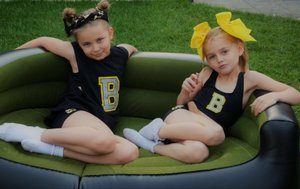 Whether or not you're a gym junkie, there's nothing like heading outside to get some fresh air and fitness. From yoga to garden workouts, there are tons and tons of great ways to be active outside no matter where you live. But, as the summer heat begins to beat down, it's important to ensure you stay safe during the hottest season. That's why here at PINKfudge we've put together some top tips for enjoying the summer heat, the safest way possible.
1-Dehydration
Sure, working out in the summer heat is brilliant, but when the sun beams down it's important to be aware of whether or not you're dehydrated, before it's too late. When the body's fluid levels get low, it turns on symptoms such as headaches and fatigue. In fact, dry mouth may be first on the scene, indicating that your body is in desperate need of some water! The sure-fire way to beat dehydration is to start hydrating before that thirsty feeling hits! Drink plenty of fluids every day and even though everyone is different when it comes to water requirements, 1.5 litres a day is a great rule of thumb.
2-Sunburn, ouch!
When we forgo SPF whilst in the great outdoors, the result is often sunburn. So, it's important to understand what causes the skin to turn that painful shade of red, and how to treat it right.
Sunburn is most common amongst adults 18-29 years old, and although the melanin on our body can only do so much, an under production of melanin can result in a sunburn. So, be smart in the sun and remember that the easiest way to treat a sunburn is to prevent it from happening in the first place. Applying sun cream regularly is a given, however it is also recommended that you should consider staying out of the sun during the middle of the day.
When it comes to treating a sunburn remember to cool off first and lightly apply a cool compress to the burned skin. Next, soothe the sore- try applying some aloe to help reduce inflammation. When blisters appear on the skin it is imperative you leave them be and don't break them. We recommend covering them lightly with a gauze and avoid wearing any tight clothing!
3-Tailor your workout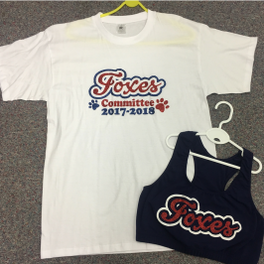 Completing a tough workout in the summer heat may feel overwhelming, after all even walking in the humid heat can feel like a struggle at times. So, what would we suggest? Be flexible with your workout! Check the weather regularly and find out when the temperature is going to be at its lowest that day. Early mornings and late evenings are the perfect time to get your sweat on and hit your workout to ensure that you avoid tips 1 and 2 at all costs! Tailoring your workout is massively important, and although finding the best time of day to exercise is great it's not the only important factor to consider in this heat. Try shortening or splitting up your workout, 10 minutes here, 10 minutes there. Slowing down your pace is the best way to avoid your body overheating, remember- it's definitely okay to take as many water breaks as you need!
As a leading fitness wear manufacturer in the UK, PINKfudge design, manufacture and supply tailored fitness wear to ensure you're comfortable throughout your workout. From sports bras, to leggings we have it all.
If you want to discuss our fitness range simply give us a call on 01256 346255 or email us at Sarah@pinkfudge.com!